Kontrolit
Leak detector
to the overview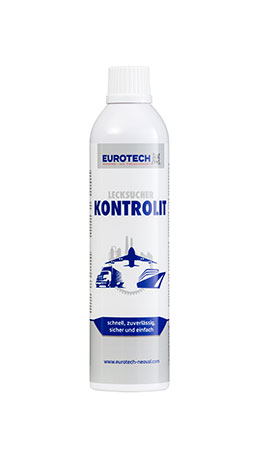 Item no. 844 400 Aerosol can 400 ml
PRODUCT DESCRIPTION:
Kontrolit leak detector is an environmentally friendly, aqueous liquid for quick and reliable detection of leaks in pressure containers, gas and water lines, valves, tyres, brake systems and compressed air systems.
Kontrolit is non-greasy and protects against corrosion. Kontrolit does not react to gases or refrigerants, making it suitable for flammable gases and oxygen.
BENEFITS:
high-quality corrosion protection

DVGW approval number for all gas types

food-safe

sprays in all positions

non-flammable
Safety data sheet for aerosol can
Print product data sheet