System cleaner
Disinfectant for cooling lubricant
to the overview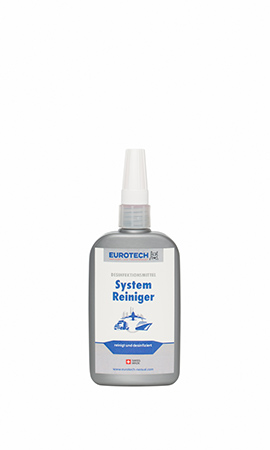 Item no. 833 011 Bottle 100 ml
PRODUCT DESCRIPTION:
Cleaning agent and disinfectant for cooling lubricant circulation systems affected by fungicides and bactericides. Can be used for all cooling lubricant circulation systems that require periodic cleaning.
Mixing ratio:
for heavy soiling or first use: 0,10% (100ml per 100 liter)
for normal soiling: 0,05% (50ml per 100 liter)
Instructions for use:
Before the final shift add the system cleaner to the cooling lubricant and circulate it. You can continue to work without restrictions. The disinfection and cleaning effect takes hold immediately. Depending on the level of contamination, the bacteria are fully killed off within a short period (approx. 12-24 hours). Afterwards drain the system and rinse out with clean water. Then add new emulsion or cooling lubricant.
ph value: 4.0 - 5.0
Safety data sheet
Print product data sheet