Aktiv-Schaum Reiniger
QUICKER CLEANING
to the overview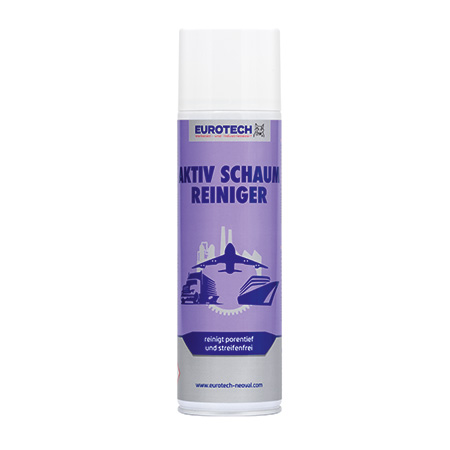 Item no. 600 089 Aerosol can 500 ml
PRODUCT DESCRIPTION:
Aktiv-Schaum Reiniger provides intensive cleaning down to the pores of upholstery, fabric, car headliners, plastic and leather covers, motorbike helmets and motorbike clothing. Cleaning is guaranteed to leave no streaks or smears on glass, mirrors, plastics, tiles and stainless steel.
Aktiv-Schaum Reiniger removes insects of all kinds, silicone, grease residue, nicotine and dirt deposits.
BENEFITS:
contains no abrasives
does not attack surfaces
anti-static
pleasant scent
leaves no streaks or smears
Safety data sheet
Print product data sheet