Gummipflege
Winterfit
to the overview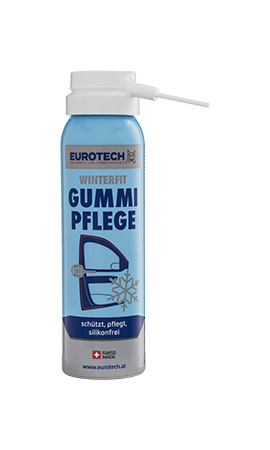 Item no. 800 000 Aerosol can 100 ml
PRODUCT DESCRIPTION:
Prevents rubber seals and door locks from freezing up. Also used to lubricate moving parts. Cleaning, protection and care are performed in a single process for all parts that are sprayed.
APPLICATION AREA:
Rapid de-icing of frozen tank and door locks. Keeps rubber seals supple and prolongs service life. UV-resistant and silicone-free. Special spray head for controlled pressure. Tested on all old and new rubber seals. Neutral to other materials.
BENEFITS:
UV-resistant
prevents squeaking, jamming and sticking
Special spray head for controlled pressure
Keeps rubber seal supple and prolongs service life
Tested on old and new rubber seals
Neutral to other materials
silicone-free
appealing resale item
Safety data sheet
Print product data sheet