X-treme Cleaner Bike
Intensive cleaner
to the overview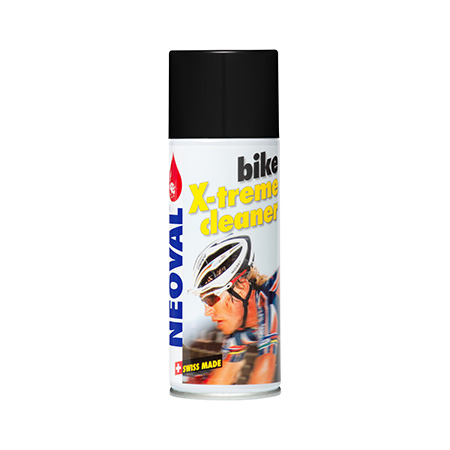 Item no. 840 400 Aerosol can 400 ml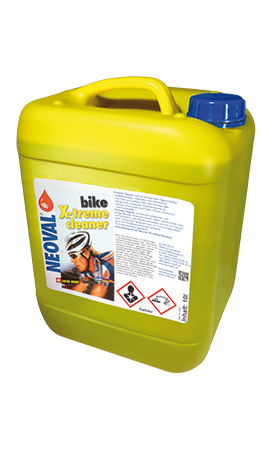 Item no. 840 410 Canister 10 l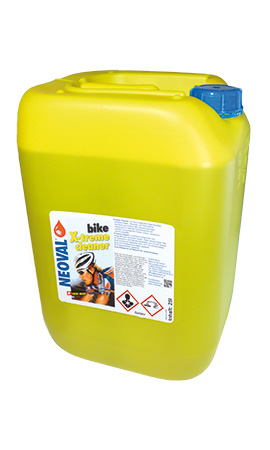 Item no. 840 425 Canister 25 l
Item no. 100 160 Spray-Matic 1.25 l
PRODUCT DESCRIPTION:
X-treme Cleaner is a superb chain cleaner.
BENEFITS:
cleans chains, changers and gear rims
loosens rust and removes all soiling
also penetrates into the smallest spaces
protects and preserves
can be used undiluted
suitable for oil/grease separators
APPLICATION: Spray on undiluted X-treme Cleaner and let it take effect for a few minutes. Treat heavily soiled parts with a sponge or brush, then rinse with lots of water (do not use high pressure) and rub dry with a cloth.
Then re-lubricate with Neoval Oil.
Note: Do not spray onto brake discs!
(X-treme Cleaner leaves a very thin film of lubricant)
Safety data sheet for aerosol can
Safety data sheet for open container
Print product data sheet