Ultra-Clean Bike
Technical fast cleaner
to the overview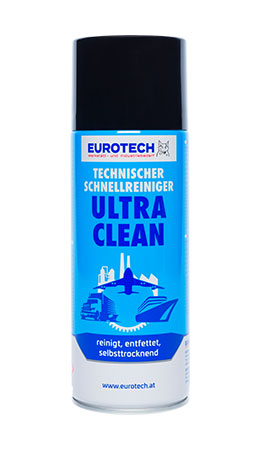 Item no. 830 412 Aerosol can 400 ml
Item no. 830 001 Can 1 l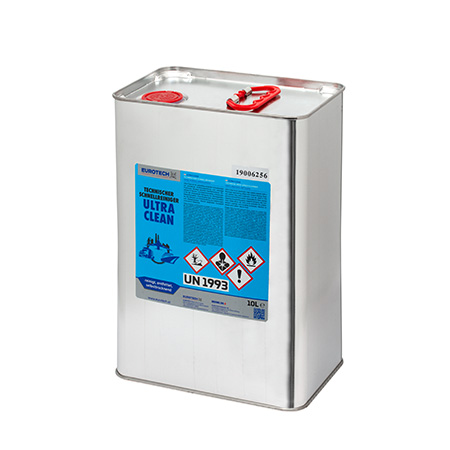 Item no. 830 010 Canister 10 l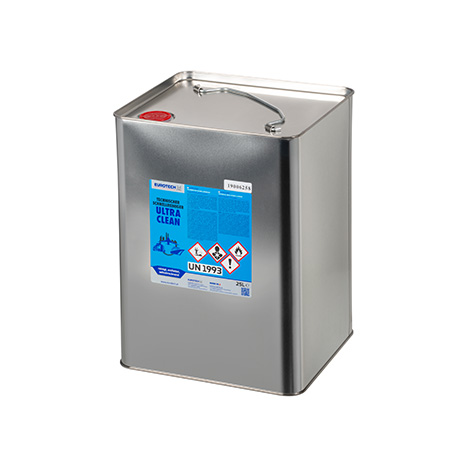 Item no. 830 025 Canister 25 l
Item no. 830 060 Barrel 60 l
Item no. 100 111 VD atomiser 1.0 l
PRODUCT DESCRIPTION:
Ultra-Clean is a self-acting quick cleaner that provides thorough degreasing and immediate drying. Requires no subsequent treatment.
APPLICATION AREA:
For use in the service and machine sector, especially for time-saving cleaning of assembly parts, magnetic contacts, slip clutches, brake discs, etc. Activator for pre-treatment of coatings and bonding processes. Ultra-Clean is neutral to plastic and rubber. Silicone-free.
BENEFITS:
non-corrosive
excellent grease absorption
silicone-free
residue-free degreasing
Safety data sheet for aerosol can
Safety data sheet for open container
Print product data sheet