Seize-Ex
Release agent and lubricant
to the overview
Item no. 810 060 Aerosol can 60 ml
Item no. 810 400 Aerosol can 400 ml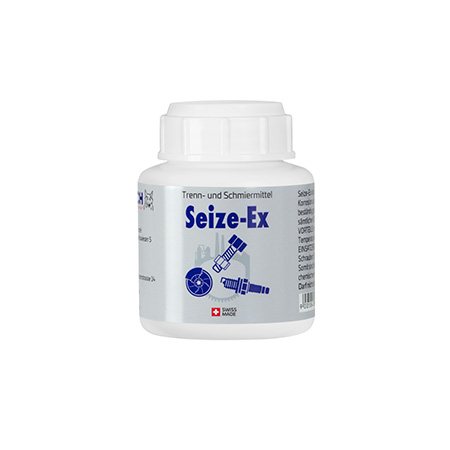 Item no. 810 140 Brush can 140 g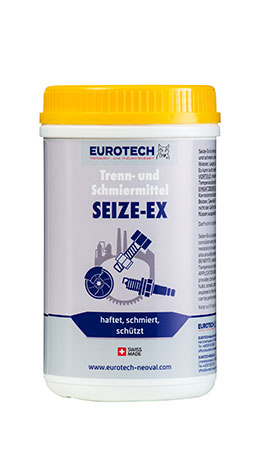 Item no. 810 300 Can 1000 g
PRODUCT DESCRIPTION:
Seize-Ex is a spreadable paste with good adhesion properties. It protects against corrosion and provides lubrication under extreme pressure loads. It shows very good resistance to water, bases, acids, etc. and can be used together with all sealants. It also provides benefits when used in wet and dusty premises.
BENEFITS:
reduces friction and wear
resistant to salt water
Temperature range from -180°C to +1200°C
APPLICATION AREA:
Seize-Ex is a lubricant with high temperature resistance that provides corrosion protection, and is applied prior to the assembly of parts, wheel hubs, screws, bolts, threads, flanges and seals. This ensures that the parts are not exposed to the risk of seizing up due to chemical or thermal influences. Disassembly can be performed without any problems or any loss of time.
PROPERTIES:
NLGI class: 1
Safety data sheet for aerosol can
Safety data sheet for open container
Print product data sheet