Bike Cleaner
to the overview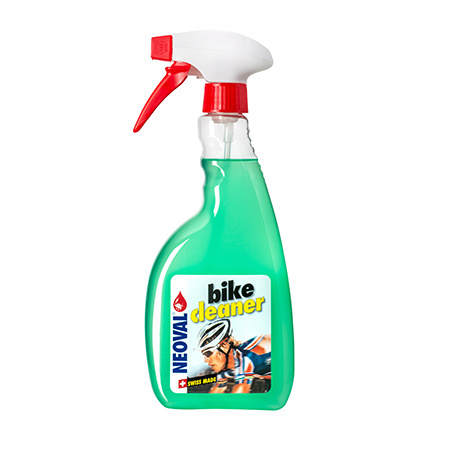 Item no. 840 508 Bottle 0,75 Liter
Item no. 840 010 canister 10 Lt.
PRODUCT DESCRIPTION:
Neoval Bike Cleaner is a solvent-free, biodegradable cleaner that is ideal for heavily soiled bikes (for frames, plastic and carbon parts).
APPLICATION:
Spray the heaviest dirt with water (do not use high pressure!). Lather the bike with Bike Cleaner (not in direct sunlight) and briefly let this take effect. Then hose down with water and possibly wipe dry with a microfibre cloth.
BENEFITS:
biodegradable
also suitable for carbon frames
Safety data sheet
Print product data sheet